So yeah, I'm LATE to this thing. Post-PMC madness people. You'll get to see my post-PMC post later, trust me.
As I am late to the party, I will do the first 2 days today (in two separate posts) as this started on Sunday. I couldn't do it since I was traveling back home from Morphicon and I was busy yesterday. But hey, better late then never.
With that said, let's get started.
Today's #PowerRangers21 Celebration Topic:
Fan Creations: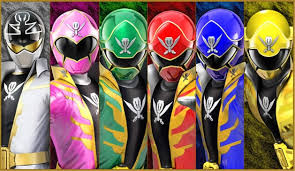 I myself haven't created anything PR related in terms of drawing or custom props or anything like that. However, I have created some PR-related material in terms of creative writing. A few years ago, before MegaForce was announced (publically that is), I created an outline for my own take on a Gokaiger adaptation under the title "Power Rangers Pirates". Yeah great title...I know. It basically contained the list of Rangers, Villains, Allies, Zords, Episodes, what Ranger Keys were used, who used them, Episode titles, descriptions and which episodes used footage from Gokaiger and which didn't use Sentai footage period. Again, these were just ideas of my own and it was fun to come up with.
Take a look and tell me what you think
.
Today's #PowerRangers21 Celebration Episodes:
"To The Tenth Power" &
"The Power Of Pink":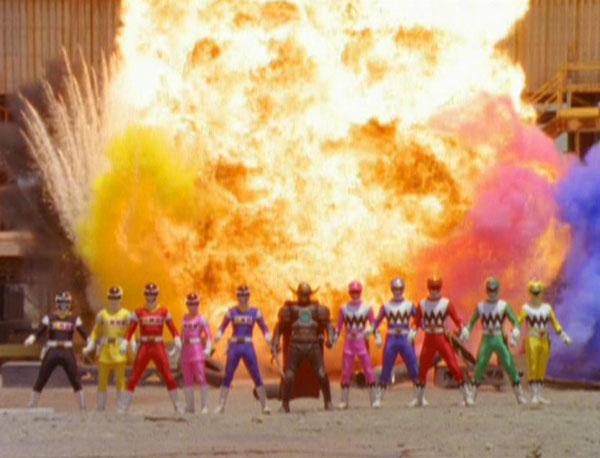 These two PR episodes marked two major milestones. The first was the beginning of the annual team up episodes with the current season and the previous season. This was tried before in the Zeo two-parter, "Rangers Of Two Worlds" with the Alien Rangers, but it didn't go to well. In Space had 3 team up episodes. One with the Ninja Turtles (which never happened), one with Justin, the Blue Turbo Ranger and one with Adam, the 2nd Black Mighty Morphin Ranger. Aside from the Ninja Turtles one, the other two were pretty good, but these two episodes are the first to have the past team together at once, minus Zhane. It also featured the first time a Ranger is actually killed off in the series. It's pretty grim for a kids show, but hey, this was back in the day when Power Rangers were taking big risks by putting ANYTHING dark on screen no matter the level.
Let the Power Protect you my friends.