Well, thanks to "FuryDiamond" on RangerCrew, we now have a "Megazord" full of news that came from the 2012 Licensing Expo in which he attended. All information and some pictures are taken from
RangerCrew's Blog
and
SamuraiCast's Gallery
. I have changed a few words because I don't like the company mentioning 2 separate seasons and what not, but everything is from the blog wasn't written like that. Everything is REAL information. I wouldn't be posting it if I did.
I totally respect FuryDiamond and I thank him for working his butt off to type all this.
I will save the MegaForce news for last because there's alot to cover in that area.
4Kids Block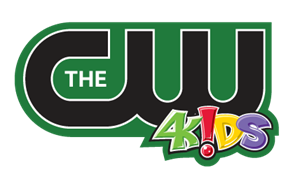 "Ira Mayer on Twitter tweeted that Saban Brands is acquiring the 4Kids Cartoon Block. This investment is going to open more opportunities to spread the love for Power Rangers. Despite the heavy promotions on NickToons, the viewer count is fairly limited because not everyone has Nick/NickToons. Fans have been able to see Power Rangers (Samurai, Jungle Fury, Dino Thunder, and Ninja Storm) on NickToons. This fall, Saban Brands plans to show 1-2 Power Rangers episodes every Saturday during the 4Kids block. There will be one dedicated season at a time. More information will be announced later this year."
Comic Con
"Saban Brands will be promoting Power Rangers 20th Anniversary in style at Comic Con! Fans that are attending this event will get the opportunity to check out the upcoming Power Rangers MegaForce teaser. The Cast Members of Power Rangers Samurai will make an appearance at the event. Bandai and Mattel will be promoting Power Rangers Samurai collectibles. Mattel will show off the 20th anniversary collectible cars. Did you pre-order the Shout! Factory Box Set? Shout! Factory will be selling exclusive copies of the 40-DVD Box Set for attendees. These DVDs are currently available for pre-order on TimeLife.com. Saban Brands will be hosting fun activities and exclusive giveways at the event."
"I contacted the Saban Marketing team about Power Morphicon on the initial registration day. I informed them that this would be THE venue to promote the anniversary to their fans. Today, I learned that they have been working with Scott for a MEGA presence at Power Morphicon. My hat goes off to the Scott and the PMC Team for providing this awesome opportunity. When I heard this, I immediately remembered how awesome the original Morphicon was with Bandai's presence. The Cast Members of Power Rangers Samurai will attend the event. There is no confirmation on whether the Cast Members of Power Rangers MegaForce will be at Power Morphicon. Saban Brands plans to make a few major announcements, including the Power Rangers MegaForce teaser. Register today for Power Morphicon!"
Macy's Thanksgiving Day Parade
"In 2010, Power Rangers Samurai started a new tradition with the Macy's Thanksgiving Parade. They returned again in 2011 for a fantastic performance. This year, Power Rangers MegaForce will take part in the Macy's Thanksgiving Parade."
Power Rangers Samurai Box Sets
"Next week, Lionsgate releases the first two Power Rangers Samurai DVD Volumes. These DVDs have the first eight episodes (including Origins) of Power Rangers Samurai. Fans have been wondering whether Lionsgate will come out with Season Box Sets for Power Rangers Samurai. The answer is yes in the long run. Saban Brands has also been heavily working with Shout! Factory with a large number of bonus features and interviews for their upcoming products."
"Saban Brands will start teasing about the 20th anniversary at Comic Con with heavy emphasis at Power Morphicon. The official launch for the 20th anniversary is in January. Just to be clear, the 20th Anniversary is not a season. This is a more of a campaign to celebrate the 20th anniversary of Power Rangers. PowerRangers.COM will get a new makeover to promote Power Rangers Megaforce with a microsite to promote the 20th anniversary. This microsite will be used for fan community interactions. The site will be updated frequently with new content and information. Super Fans will have a major role in this process by working together for special events and projects for all fans. There will be a series of surprises and giveaways coming next year.

Saban Brands is planning a campaign to acknowledge a group of fans to represent the online community and a series of events that will take place next year. At the moment, there is no formal name for the campaign, so I will coin them as "Super Fans". Saban Brands appreciates the super fans for their support on the forums and other social media platforms. One particular example that they mentioned was the launching of the new PowerRangers.COM website. The website had several typos and mistakes, but fans sent their immediate feedback to get those resolved.
For the 20th anniversary, Saban Brands plans to interact directly with the Super Fans for a wide variety of events and surprises next year. More information about the campaign will be announced later this year.
You may have noticed the White Ranger in the Power Rangers 20 Poster. The episode "White Light, Part 2″ was one of the most popular episodes in Power Rangers and focused a well-respected Power Ranger. My guess to this response is the fact Jason David Frank has played the role of the Green, White, Red (Zeo Ranger 5), and Black Rangers. He was an iconic character in the Power Rangers series. I asked whether the poster had anything to do with the storyline or the Legend War, but they said it was for marketing purposes. I wouldn't mind this concept being executed in the show or a featured film."
Official Press Release:
"LOS ANGELES, June 11, 2012 /PRNewswire/ -- Saban Brands will launch the newest version of Power Rangers, the number-one kids action series on television, with Power Rangers MegaForce . The all new series, which premieres in 2013, will deliver mega action, humor, excitement, and entertainment, in addition to the core themes of friendship, teamwork, fitness, and helping others. Power Rangers MegaForce will air as Saban Brands celebrates the 20th Anniversary of the Power Rangers franchise.
"Power Rangers continues to delight fans of all ages, even nearly 20 years after it was first introduced to kids across the world," said Elie Dekel, President of Saban Brands. "We are excited to continue the success we've experienced with our partnership with Nickelodeon and introduce fans everywhere to a MEGA- installment in 2013."
Power Rangers MegaForce introduces a plot line that is sure to captivate audiences with exciting new characters, villains, and high-octane action. The new series features Gosei, a supernatural guardian who for centuries, has protected the earth with his robotic aide, Tensou. But when the evil Warstar aliens begin their massive invasion, Gosei calls upon five teenagers with attitude to form the ultimate team...the Power Rangers MegaForce!
When the teens morph into Power Rangers, they gain superhuman strength, agility, and mastery over martial arts. In addition to defending earth against the Warstar aliens, other monstrous factions emerge to challenge the Megaforce Rangers. Under the leadership of a malevolent alien, toxic beasts rise from their slimy underground lair to attack the Earth and a ruthless robot army launches an offensive from their deep sea compound. In order to face these new threats, the Power Rangers MegaForce unlock powerful battle modes to fight their adversaries. Go Go Power Rangers! - fans can look forward to all new MEGA adventures in 2013."
Licensing Expo Details (I mean ALOT!)
Branding
"Global Franchise Launched in 1993 by Haim Saban, the frachise was reacquired by Saban Brands in 2010 Universally recognized brand now entering its 20th year Power Rangers is broadcast around the world in more than 150 markets More than 150 licensees worldwise with distribution at all major retailers
Brand Positioning Power Rangers delivers humorous action adventure entertainment that kids love with positive messages parents value
Action & Adventure

Humor & Heart

Teamwork & Friendship

Responsibility & Empowerment
Target Audience Overall: Boys and Girls of all ages Consumer Products: Boys 4-8 Broadcast: Kids 2-11 and Super Fans
Distribution
#1 Show with Boys 2-11 in the U.S. #1 Kids action series across all television worldwide
Power Rangers Samurai broadcast 7 days a week on Nickelodeon and Nicktoons (including the library, Power Rangers is on air 75 times per week)
Power Rangers MegaForce premieres early 2013 with 22 episodes including holiday specials
Power Rangers library (750+ episodes) available on instant streaming with Netflix and Amazon
North American DVD partners including Lionsgate and Shout! Factory
Marketing
McDonald's Happy Meal Promotion
Macy's Thanksgiving Parade since 2010
Partnering with Scholastic, emPOWER reached 3MM+ kids in schools worldwide
Halloween Safety Campaign Power Rangers appearances in over 20 countries
PowerRangers.com localized in 6 languages
Social media: Facebook (525K+ fans and counting), Youtube.com (17MM+ channel views)
20th Anniversary
2013 marks the 20th anniversary of Power Rangers! We will be celebrating with our Super Fans with a full year of events and activities
Commemorative, limited-edition products and retail promotions

Unique content, special appearances, and large-scale events"
Episode Count
"Power Rangers MegaForce (2013/2014) will have 42 episodes and 4 holiday clip shows. This is the same formula used for Power Rangers Samurai."
Trailer
"I missed the first half of it, but watched it again after the interview. I will tell you that this is the first time since the Power Rangers Lightspeed Rescue Teaser (not the original one but the ones that aired a month before the show released) that I was immediately hooked on the product. We've seen decent teasers in the past for various seasons as well as marketing attempts for Power Rangers. I was informed not to post photos or discuss the teaser in details. I will say that this was one of the finest teasers that I have seen for Power Rangers. Beautiful usage of Sentai footage, marketing elements, and appropriate content made this as a fantastic tool for showing off the upcoming season. If you watch the teaser carefully, you will see a couple of scenes that really make you think about the upcoming season. As mentioned before, I can't go into details. This teaser will be publically available later this year.
I've been watching promos since 1993 and can honestly say that the execution of this teaser hit the bullseye. Power Rangers Samurai had a few awesome promos but the end product didn't meet the same expectation. We can only hope that history doesn't repeat itself. After chatting with the Saban team, I'm looking forward to the final product. I'm still not a fan of the Goseiger suits."
Press Interview Info
"The press release frustated most of the fandom with the announcement of Goseiger. I admit that I was one of these fans. I have only seen the first 15 episodes and dreading to see the rest of the season. I am also not a fan of the Goseiger suits and morpher. The press release may have been ideal for marketing purposes, but failed to the online fandom. After watching the teaser several times doing and communicating with a few members of Saban Brands, I am very pleased with the direction that they are going. All that remains is a matter of execution. There are subtle hints in the teaser that tell you that Power Rangers MegaForce is much more than a mere translation of Goseiger. I am unable to go into the details of the teaser, but you will have the opportunity to see the teaser at Comic Con next month and Power Morphicon in August.
You may be wondering why Power Rangers MegaForce used Goseiger rather than Gokaiger, which was an ideal season based on the successful execution of the anniversary concepts. I wasn't able to get a solid answer for this question. I spoke with my source today and they had a better answer to this question. Most of our discussion is off-the-record. They are unable to skip a season, which makes sense because Goseiger comes before Gokaiger. Gokaiger fans will be very pleased when the time is right. Unlike the Shinkenger adaptation, Power Rangers MegaForce has gone through an extensive creative process in hopes to deliver a great product for the anniversary. One thing to keep in mind that some decisions are out of their hands. We all know that Nick's "20-25 episodes per year" is lame. These are the bottlenecks that they have to work with. Saban Brands have been reading the comments on the forums as one way to get feedback from the fans. I don't anticipate an EPIC season, but I am looking forward to it. The easter eggs in the two Power Rangers MegaForce Brand teasers indirectly answered that question for me.
Power Rangers Samurai was successful to the young audience. I have noticed that a majority of the online fandom, which consists of the older audience and Super Fans, were not the biggest fans of the season. I posted my thoughts about Power Rangers Samurai and how it felt to the show's true potential. Shinkenger was an amazing season that would've worked perfectly. The end result of Power Rangers Samurai during the first half failed on poor execution. The second half brought subtle changes with a few incredible episodes that gave some life into the show. Why would I want to watch a Goseiger-translated show? I don't even like Goseiger. Here's the interesting part: Power Rangers MegaForce will not be like the Sentai version. We've heard this before in the past and wonder how is it different now. Power Rangers MegaForce will have an original story that is centered on five high-school teenagers. The concept sounds familar to the first season (Mighty Morphin Power Rangers). The show will still use the traditional Sentai footage, but the story will be completely new and original. Megaforce will actually surprise fans. RoboKnight (placeholder name) will appear fairly early in the season. The second half of Power Rangers MegaForce (2014) will be "crazy" (direct quote from them). This quote and the teaser were the real kicker for me. I personally think that they need to change the Goseiger names that were in the press release, but it may be possible that those are placeholders for marketing. Power Rangers MegaForce will be the anniversary season and will live up to that concept. Once the Power Rangers MegaForce teaser is released next month, I'll point out the subtle concepts that will make this a great season (upon solid execution, of course).
"I am sending additional questions to the Saban team next week. If you have any particular questions, feel free to post them to RangerCrew and I will include them in the mix. There are no promises that the questions will be answered, but they were kind enough to open the channels to the fans. I would like to thank my readers for reading and promoting the content. I hope that the information was informative. Thanks Saban Brands and Elie Dekel for taking the time to meet up and answer a few questions."
And scene......Whew.....talk about alot of stuff right? It seems that 2013 will be good to Power Rangers for fans young and old. I'm pretty much excited for everything! How about you? Comment below. To see more photos and other tidbits visit
RangerCrew
,
SamuraiCast
and follow them on Twitter: @RangerCrew. Thanks once again to FuryDiamond for working his butt off to get this information. He's a great dedicator to the fandom.
GO GO POWER RANGERS!